Culture is not incidental or incremental to business performance—it is instrumental. Explore these articles, videos, and other content from brand leadership expert Denise Lee Yohn to learn how to build a healthy, valuable, sustainable company culture.
Most of the existing rhetoric on culture says that managers must be warm and nurturing and they must treat their employees like family, being encouraging and inclusive. That's just wrong, says Denise in her latest ChangeThis Manifesto.
In a popular blog post,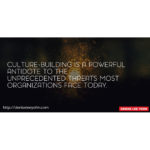 Denise observes that, while the importance of workplace culture is well-understood, how to build a great culture is less established.
In this video excerpt from her new keynote presentation, Denise shows you how to infuse your culture with your core brand values and align your people with your unique brand identity, so you produce a healthy organization and a valuable brand.
Only when customer-centric strategies are supported and advanced by culture will a company realize its customer-centric vision.
In an article for Harvard Business Review, Denise explains that a top down approach to building company culture no longer works.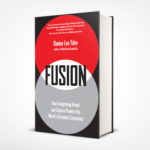 Take the FUSION Assessment to determine your "desired culture"—the culture you ought to cultivate to support and advance your brand identity, or the brand identity you'd like to evolve to. You'll also have an opportunity to assess how far off you are from your desired culture and to pinpoint where you need to make changes in your brand or culture (or both) to fuse them together.
If you'd like more resources about workplace and organizational culture like this, please join the exclusive list of CEOs, CMOs, entrepreneurs, and other business leaders who receive my periodic emailed briefings. As a thank you, you will receive a free chapter from my new bestselling book FUSION: How Integrating Brand and Culture Powers the World's Greatest Companies.
If you'd like to book me to inspire and teach your organization about "The FUSION Formula: Brand + Culture = Results," please contact me here.