Top Rated Keynote Speaker, Consultant and Author
Organizations across a wide range of sizes, types, and sectors have called on Denise for over 25 years to help solve their toughest challenges.
Denise's brand-as-business management approach delivers quantitative and qualitative results in all business areas — top-line, bottom-line, and behind the scenes, including:
Attracting and retaining more customers because your offerings are grounded in rich insights about how to meet changing demand
Sustaining price premiums and higher margins because customers are willing to pay more for brands they are emotionally connected to
Strengthening competitive advantage by establishing and leveraging market relevance and brand differentiation
Increasing the efficiency and effectiveness of business processes by reducing conflicts and silo thinking within your organization
Increasing the market value of your business to investors and M&A prospects based on stronger customer equity, more efficient business processes, and intangibles/"goodwill"
Experiencing better results in employee recruiting, training, productivity, and retention
Shoring up negotiation power with suppliers, channels, etc. due to a stronger market position
Having more significant, valuable, and lasting impact by explaining why you do what you do in a way that gives more meaning to your relationships with customers, shareholders, and stakeholders
Restaurants and Retail

Sprouts Farmers Market: prepared for accelerated unit growth with clear brand focus and differentiation

Jack in the Box: made the brand more than just a me-too fast food copycat and galvanized the organization

Brookstone: resurrected the brand from irrelevance and streamlined a complex portfolio of brands and products

Burger King: met the challenge of building sales overnight and building the brand over time with a creative brand strategy

eBags: broke-out of the online marketing trap or price competition and product commoditization

Jamba Juice: transformed a copycat punch-card loyalty program into a brand-building customer relationship builder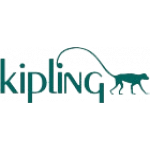 Kipling: propelled the brand into new channels and new products with an energizing brand platform and customer segmentation

Dunkin' Donuts: assessed the opportunity to expand into new markets

Islands Restaurant: increased brand relevance and appeal

Target: developed start-up brands
Health, Fitness, and Wellness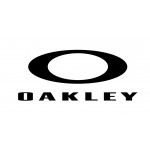 Oakley: focused the brand and organization on a clear vision

Asics: plotted how to tap into a fast-growing market by extending a well-defined brand

Designer Whey: unleashed the potential of a niche product to become a more popular and more profitable lifestyle brand

FritoLay: determined how to break free from old perceptions and establish a believable new brand position

MultiCare Healht System: identified the best way to integrate disparate brands and organizations after an M&A

New Balance: recharged the organization, product development, and marketing efforts with a renewed competitive edge

Road Runner Sports: attracted new customers in new channels with a more dynamic brand platform and increased marketing effectiveness
Other

Sony: unleashed the power of the brand as an internal driver of culture and strategy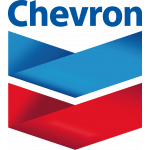 Chevron: advanced the adoption and practice of diversity and inclusion as corporate values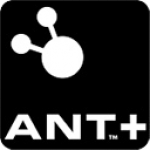 ANT+: engaged alliance of partner companies to support their common brand

Bissell: led a successful new product introduction with a persuasive brand platform

Covad: productized an operational competency to create a breakthrough brand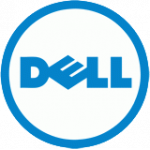 Dell: differentiated Dell's Public Sector business unit with powerful new brand platform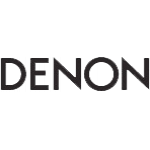 Denon: charted a bold breakthrough in the sea of consumer electronics sameness

Hitachi: justified a substantial price premium with a strategy grounded in product leadership and brand exclusivity

McIntosh: increased sell-through by inspiring dealers with the brand and developing tools to facilitate customer engagement

Mitchell: leveraged company culture as competitive advantage and initiated customer experience design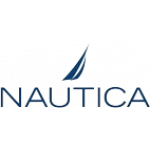 Nautica: exploited weaknesses of bigger competitors with a targeted brand relaunch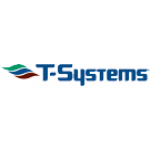 T-Systems: reclaimed brand leadership in a category replete with copycats and low-cost providers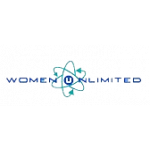 WOMEN unlimited: made a bigger impact with Fortune 1000 customers by channeling the brand through the sales process
Clients Rave About Denise Lee Yohn
Yohn knows exactly what it takes to raise a brand to the top and keep it there. Here she shares techniques that can elevate a brand to icon status.  Yohn's book is helpful reading for executives and managers at all levels, and it will guide the next generation of great brands.
Publisher's Weekly
What Great Brands Do is well-written and insightful… This is a book worth reading over and over.
Verne Harnish
Founder and CEO of Gazelles, Founder of Entrepreneurs' Organization (EO), Author of Scaling Up
I read your book and my entire company now hears about your teaching every single week. Thank you Thank you. We are on our way to making Vocalink a great company thanks to you!
Amelia Gomez
CEO, Vocalink Global – www.vocalink.net
With her finger on the pulse of today's competitive business landscape, Denise Lee Yohn knows more than most how to create, sustain, and leverage a great brand. Her writing style coaches readers in a warm and conversational way as she offers up-to-the-minute advice, inspiring examples of organizations who have done it right, and cautionary tales of some who haven't.  If you care about building your brand to grow your business, you can't afford not to read What Great Brands Do by Denise Lee Yohn.
Ken Blanchard
Coauthor of The One Minute Manager® and TrustWorks!
Every leader—from CEOs and CMOs to start-up entrepreneurs—will find Denise's seven brand building principles inspirational and immediately useful. I wish Denise had written What Great Brands Do five years earlier—I would have made it required reading for all P&G brand builders!
Jim Stengel
Former Global Marketing Officer, P&G, and author of Grow
Denise Lee Yohn beautifully highlights some of the most beloved brands and how they've separated themselves from the rest by creating an emotional connection between the organization and its stakeholders.  When employees, vendors, customers, and the community feel like a part of the brand, that's when the magic happens.
Kip Tindell
Chairman and CEO, The Container Store
The Internet has resulted in an explosion of options for consumers and never before have brands and branding been more vital to future of a commercial enterprise. Denise Lee Yohn has bottled the elixir of brands and the magic behind brands in this book.
Om Malik
Founder, GigaOM
What Great Brands Do is a must-read for leaders who want a fascinating brand. This book is smart, with insider knowledge, and reads beautifully. What I like most is the fresh perspective that Denise Lee Yohn brings to the table – she's definitely someone to keep a close eye on.
Sally Hogshead
Author, How the World Sees You: Discover your Highest Value through the Science of Fascination
The seven brand-building principles of What Great Brands Do represent a provocative view of branding. You will look at brand-building with new eyes.
David Aaker
Vice-Chairman, Prophet and author of Brand Relevance
Chock full of provocative insights, compelling case studies, and practical tools, What Great Brands Do demystifies the brand-building process and shows business leaders how to revitalize and strengthen their brands.
John Gerzema
Executive Chairman, BAV Consulting, and Coauthor, New York Times bestseller The Athena Doctrine and The Brand Bubble
If, like me, you've never been a 'brand person,' let Denise Lee Yohn be your guide in building your brand into your business. Follow her principles, embrace her tools, and execute through every single thing you do. As she taught me, that's what great brands do.
B. Joseph Pine II
Coauthor, The Experience Economy and Authenticity
While brands have become increasingly complex and challenging to manage, Denise has done a terrific job of breaking down what matters in building brands that don't just thrive, but win.
Scott Davis
Chief Growth Officer, Prophet, and author of Building the Brand-Driven Business
More Endorsements