Top Rated Keynote Speaker, Consultant and Author
In Today's Fast-Changing Marketplace, Leaders Need To:

Build Healthy and Top-Performing Organizational Cultures
Engage Their Workforces to Be Ready & Resilient
Strengthen Their Brand Differentiation and Competitive Advantage
Invite Denise to Show You How
"Brilliant & Entertaining"
Business Growth Conference
"Amazing! Practical and Powerful"
ScaleUp Summit
"Best Speaker of the Day"
Facebook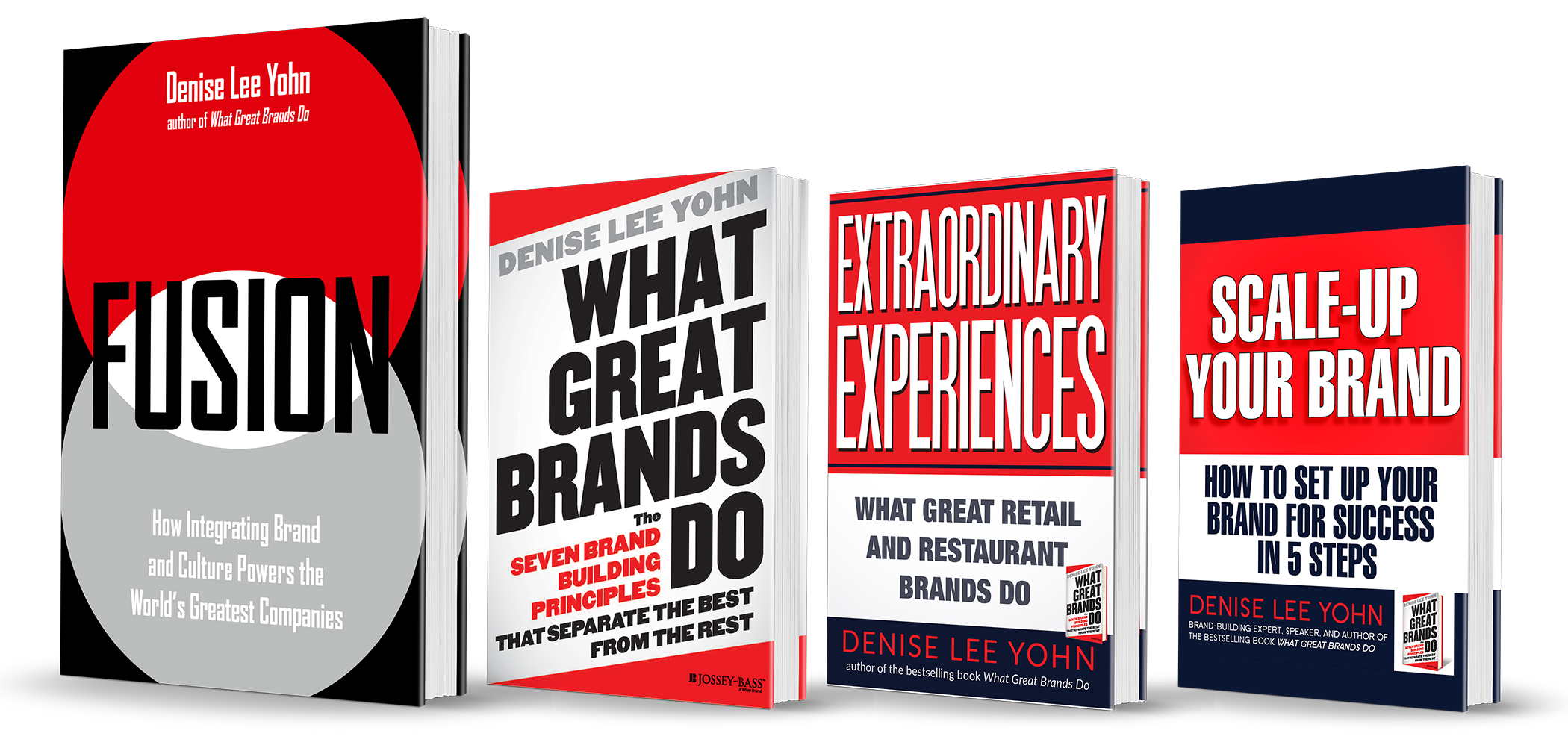 FUSION:
How Integrating Brand and Culture Powers the World's Greatest Companies
Brand leadership expert Denise Lee Yohn de-mystifies culture-building and shows you how to increase your competitiveness, create measurable value for customers and employees, and future-proof your business. Get a sneak peek with this special download of the first chapter of the book!