Top Rated Keynote Speaker, Consultant and Author
Focused on your company's
most difficult challenges
From making a fast food brand more than a copycat chain to identifying credible ways for a snack food maker to "go healthy," Denise Lee Yohn helps clients tackle their biggest struggles.
Custom-tailored approach
Denise views each engagement with a fresh pair of eyes and designs an approach that is unique to her clients' needs. Depending on the size and scope of the assignment, she can be embedded with your team, collaborate with your existing resources, or tap her network of expert partners to form a full-service team.
Results-oriented to close the gap between your brand vision and operational reality
Denise's core offerings address the three primary functions of any business – generating insights, making planning decisions, and facilitating execution.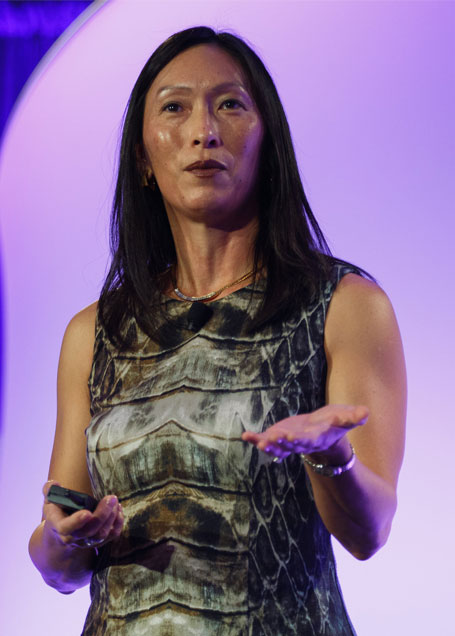 Clients Rave About Denise Lee Yohn
"Denise brought clarity to the Sprouts brand and enabled leaders to have thoughtful discussions around our core values and how we preserve them as we grow. As a result we're seeing renewed enthusiasm among team members at all levels of the company and have a clear brand roadmap guiding our business that will remain relevant for years to come."
Doug Sanders
CEO, Sprouts Farmers Market
Denise puts science into the art of brand building. Brands are built with discipline and it is discipline that Denise challenges companies to understand. Her quiver of tools to extract the essence of a brand and to develop a framework for evolving its market value are sharp and effective. I have the utmost respect for her experience and methodologies.
Peter Taylor
Marketing head, Road Runner Sports
I've worked with Denise in different capacities over the years (client and colleague) and the result is always the same. She uncovers fresh insights into the consumer and the brand and then seamlessly connects the dots.
David Murphy
Co-President, Executive Director/Brand Innovation
Denise has brought fresh thinking and insights to the challenge of re-energizing our brand and helping us differentiate in a sea of fast food sameness. She contributes a unique combination of smart analysis, category expertise, and an energizing work style.
Terri Funk Graham
Senior Vice President and Chief Marketing Officer, Jack in the Box
Denise is a consummate professional and a pleasure to work with. Her results are beyond superb and she provides outstanding value.  Denise provides structure and insights to all marketing related problems. It all goes without saying that Denise's work has been pivotal in the development, strategies and growth of NEXT Proteins, Inc.
David A. Jenkins
CEO, NEXT Proteins, Inc.
Denise Yohn is that special combination of cool and professional. Our readers love the real-world advice she offers. Her focus on innovative marketing tactics that deliver real ROI is a breath of fresh air.
Blair Chancey
Editorial Director, Food News Media
More Endorsements