9.302015
ICYMI:  Distinctive Company Culture, Jason's Deli, Growing Pains, Servant Leadership & More
Looking for brand-building insights and inspiration? Here's a round-up of my top content from September.
Your Company Culture Shouldn't Just Be Great; It Should Be Distinctive — my latest HBR column on how just as brand differentiation helps attract customers, culture differentiation helps attract the right employees.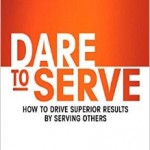 Brand Book Bites from "Dare to Serve" — write-up and author interview on a book about servant leadership by Cheryl Bachelder, CEO of fast food chain Popeyes Louisiana Kitchen
New Video Series: Answers to Your Brand-Building Questions — short videos with answers taken from my recent media interviews.  Check out:  Should we call out and directly challenge our competitors? and  How should we evolve or extend our brand?
How To Avoid The Growing Pains Of Company Expansion — my new Forbes column with advice from leaders of Buffalo Wild Wings, Costco, and more
Brand Experience Brief: Jason's Deli — a video audit and analysis of Jason's Deli, a fast casual restaurant chain that can be summed up in one word:  BIG.
The Marketing Secrets of the Unicorns — NASDAQ Private Markets report including my insights
Lane Bryant Changes The Conversation About Women And Perceptions About Its Brand — my column on Forbes about the success of Lane Bryant's "I'm No Angel" campaign
Be the first to get my new content as soon as it's released — subscribe to my feed.