10.262009
the business reset button
Last month I asked you to vote to get my manifesto, "Reset:  Re-Ignite Your Business with the Power of Your Brand," published on ChangeThis.  I really appreciate all of your votes which ended getting my paper to one of the top spots on the list — but apparently others garnered more and so they took a pass.  So…I'm publishing it here instead.  And, I'm also posting some bonus content.
Here is the paper: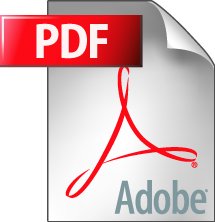 It calls for fresh thinking and a new management approach to jumpstart the recovery.  We need:

new ways to create new value.  Companies need to identify new revenue streams and seize the right ones.
to re-ignite topline growth while continuing to manage costs.  Advertising and marketing may be back in play but we need to do more with less.
to re-engage employees.  Layoffs and budget cuts have caused employees to become distracted and their work, unfocused.  Workforces need to be motivated, aligned, and productive.

In short, business leaders need fresh ideas and a new business model to help their organizations become more nimble, efficient, and focused.  "Brand-as-businessTM" is the ultimate business reset button.
And, here is a video:  Reset video
It's an introductory video to my new keynote address based on this paper.  It explains why the "brand-as-business" management approach is needed now more than ever.
I hope you agree business leaders need to hear this message and so I'm hoping to get as much exposure for the paper and the video as I would have gotten on ChangeThis.  So if you like what you read/see, would you please pass it along.  Thanks much!