11.192015
Bruce Turkel on Brain Darts
Bruce Turkel is a speaker, writer, and consultant to great brands such as Hasbro, Nike, and American Express.  I heard Bruce speak at the National Speaker's Association conference a couple of years ago and then got to meet him personally at this year's event, so I invited him to come talk to me today.  And instead of the interview format I usually use with my podcast guests, I thought it might be more fun for Bruce and me to have a back-and-forth conversation. So I have a few questions for Bruce and he has a few for me.
Podcast: Play in new window | Download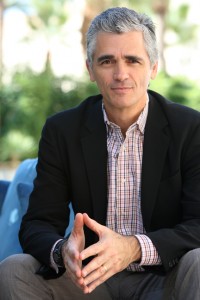 Take a listen to learn:
what is a brain dart (hint: Bruce says a brand is something that sticks)
what marketers can learn from politicians
the response to people who think they can't build a great brand
perspectives on brand flexibility vs. brand rigidity
why the discipline to stay focused is critical
Let me know what you think of this new format and use the Comments section to recommend future guests for my podcast.  Thanks!
related: