2.272015
ICYMI:  Customer Experience Design, Hashtags, Writing a Book, the Shark Tank & More
In Case You Missed It — Here's a round-up of my most popular content from this month, February 2015:
HBR column: 7 Steps to Deliver Better Customer Experiences — Most companies are using an incomplete definition of customer experience, and have incomplete tools and approaches to design and manage it.

brand book bite from "The Birth of a Brand" — write-up and author interview with UGG founder Brian Smith on book about how UGG became a cultural phenomenon
Forbes column: Use Hashtags to Generate Greater Brand Engagement — The hashtag has become the new "like" — and that's not a good thing.
HBR column: Why the Print Catalog Is Back in Style
Interview with me about What Great Brands Do by Neuromarketing's Roger Dooley
Forbes column: This Is the NFL's Real Brand Problem — The League could express and adhere to a cohesive, compelling brand idea if only it would do what all great brands do — that is, commit and stay committed to the core of its brand.
QSR column:  Surviving the Shark Tank — How to make your brand appealing to investors.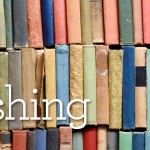 what you need to know about writing and publishing a book —  Tips and notes from my experience with What Great Brands Do.
The New York Times quote: Lands' End, Post Sears, Replaces Its Chief — My insight into why Lands' End hired former Dolce & Gabbana President
superbowl 2015 ad scorecard — my completely subjective, unscientific Super Bowl Ad Scorecard