Top Rated Keynote Speaker, Consultant and Author
Denise's Most Popular Topics: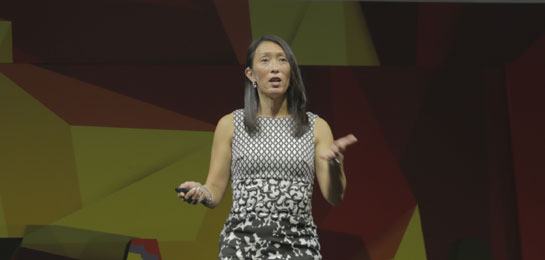 Brand Leadership:  How to Build a Rock Star Brand
You know how great brands dominate their fields.  You experience it every time you pay a premium for a certain type of jeans, or see a line of people camping out to catch the newest smart phone release.  Denise shows you how to achieve rock star brand status.  Drawing from case studies, analyses, and interviews with brand leaders from the world's leading brands, she shows you what great brands do and how to achieve the kind of brand leadership that everyone — from customers to employees to investors — wants a piece of.
Extraordinary Experiences: How to Win Customers' Hearts and Dollars
How do some companies break through the clutter; compete with bigger, better-resourced competitors; and manage to grow and thrive when so many others fail?  They earn customer love and loyalty through extraordinary experiences.  Denise gives you the complete blueprint for creatively designing and consistently delivering customer experiences that win over customers for life.  Learn how to get the edge that everyone else wants and excel at customer experience.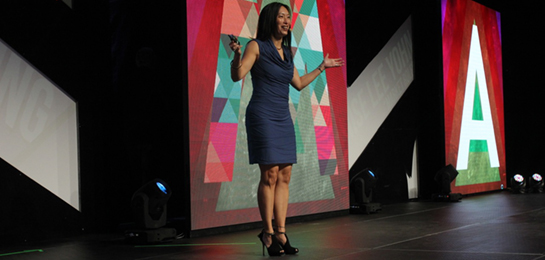 What Great Salespeople Do
If you're worried about how the role of sales and selling is changing, you need to know what the best salespeople do to succeed in this new business environment.   Denise shows you that great salespeople do what great brands do.  She explains how to innovate — not imitate, how to create extraordinary experiences that embody your brand, and how to cultivate strong, emotional connections with customers.   You'll be inspired to engage with clients in new ways that cut out competitors and create long-term business success. Learn why and how the most effective salespeople operate as brand evangelists — and how you can too to win the new sales game.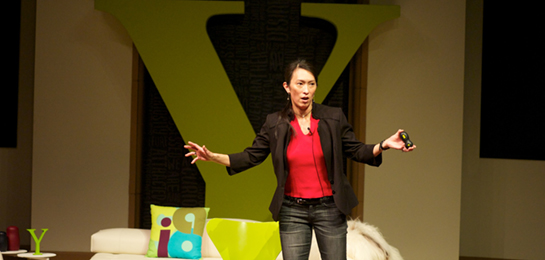 Brand-Building Isn't Just for the Big Guys
It's true!  You don't have to be big to be great.  Even if you're an entrepreneur who's short on time and money, you can build a brand that stands out and has a big impact.  Denise shows you what you need to beat the big guys at their own game.  She reveals the Minimum Viable Brand (MVB) framework and how to lay the foundation for getting traction in a crowded, cluttered marketplace. Learn the 6 "What's" that every start-up and small business must answer — and how the most successful entrepreneurs have built powerful, profitable brands.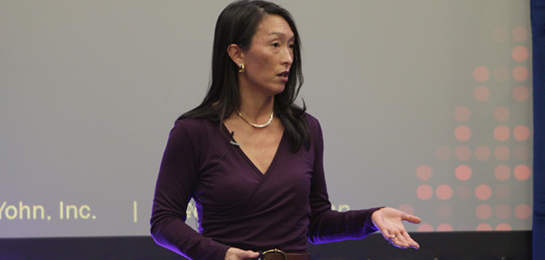 It's What's Inside That Counts
Think you need creative advertising and buzz-worthy social media campaigns to promote your brand? Think again. Great brands start brand-building inside. They cultivate a vital, vibrant brand-led culture inside their organizations because they know that's the only way to build a meaningful, valuable, sustainable brand.  Denise will show you how to clarify your brand purpose, use your brand values to shape employee and customer experiences, and engage and align everyone with your brand vision. Lead your organization to brand greatness by starting inside.
Stop Greenwashing...Start Making a Difference
Today's consumers expect companies to have an overall beneficial impact on society — and they want them to do more than write checks or make charitable donations. Denise introduces a 5-step process that will help you develop social efforts that resonate with your customers, employees, investors, communities, and beyond.  Learn how to become a force for positive change while enhancing  your customer appeal and long-term competitiveness.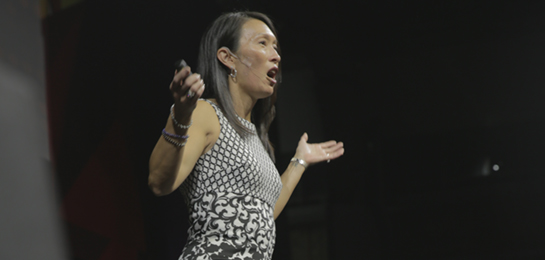 Workshop: Build a Breakthrough Brand with a Clear Competitive Positioning
A clear, definitive competitive brand positioning is essential to brand building.  It defines who you are selling to, what your business scope is, and what you do to create value for your customers.  It provides strategic guidance on product development, pricing, messaging, and more. In this hands-on workshop, Denise shows you how to craft a competitive brand positioning, including:
the most effective way to identify and define your target segment(s)
how to determine an appropriate competitive frame of reference
three strategies to establish meaningful and lasting differentiation
the sources that achieve brand credibility among today's savvy customers
Workshop: Scale-Up Your Brand
Are you looking to grow significantly, expand your scope, or hit a new milestone? You need a solid strategic brand platform…and brand expert Denise Lee Yohn will show you how to develop one.  In this one-day, hands-on, fast-paced workshop, you will learn all the tools you need to develop a strong, valuable, sustainable brand strategy that will ignite your growth and help you scale.  Set the foundation for your brand to inspire true customer loyalty, improve your profit margin, and increase the longevity of your business.
Clients Rave About Denise Lee Yohn
Thank you for a great keynote to close our event – It was a huge hit!
Stephanie Glassford, CMP
Event Manager, RE/MAX INTEGRA OA
Denise captured the attention of the audience with her empathy, deep knowledge of the subject and intense communication.
Roberto Meir
CEO, Grupo Padrao
The best speaker ever…Thank you for opening our eyes!
Joe Dominiak
Managing Partner & EVP, Skyline Chili
More Endorsements
Contact Denise
to learn how she can personalize her topics to your organization's needs.