I love brands!  I'm fascinated by the sway they exert over people's purchases.  I'm amazed by the ones that really make me "think different."  I think it's so cool when creative ones find innovative ways to engage me.  I admire the ones that are changing the world.
I wrote my upcoming book, What Great Brands Do:  The Seven Brand-Building Principles That Separate the Best from the Rest (Jossey-Bass.) in part to celebrate great brands.  (I hope you'll check it out when it comes out in January.)  And today I decided to launch a new campaign, #WGBD, to kick things off early and hopefully continue the conversation long after the book buzz dies down.
The #WGBD campaign involves us – you and me — creating a virtual collage of great brands in action.  To participate, please take photos of great brands you see and tag them with the hashtag #WGBD on Twitter or Instagram.  Here are the deets:
what:  take pictures of brands doing things that you think are great
when:  starting now
where:  post them using the hashtag #WGBD on Twitter or Instagram
examples:  here are a couple of pix I recently took: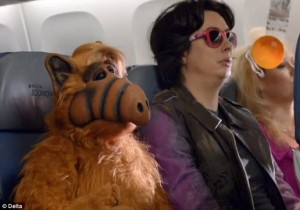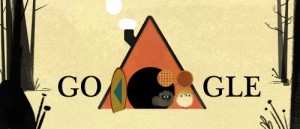 ideas:  here are  few ideas to get your creative juices flowing:
take pictures of products, people, signs, ads, packaging, websites, social media posts
capture brand messages or ideas that are particularly creative or different from competitors
show interesting brand partnerships (brands with celebrities, with other brands, etc.)
show how companies engage their employees with their brand
look for brands in the news
I've already posted a couple of images (check out my Twitter and Instagram feeds at @deniseleeyohn) and start contributing your own.   I look forward to seeing the Great Brand collage we create together!